One of the things that us girls loved when we were little, still loving and probably will love for some more years (if not for ever), is the cute little jewelry, cute
accessories. Cupcakes and stuff like this, you know.
Earrings -
Necklaces -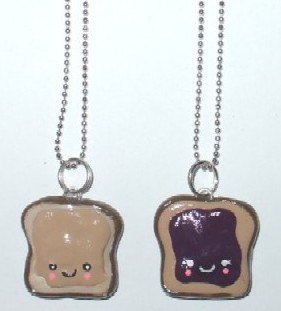 And even Bags -
We can see celebritys with cute accessories and jewelry:
You can buy those things in different accessory stores and boutiques.
Here are some things that i got from "Claire's":
And here are some stuff that i made myself using fimo:
Another very cute necklace that i love very much is one that my mom bought to me. It has a shape of a hand mirror (Like they used to have in the 50's - 60's ), and it actually has a real mirror to it! :)
I LOVE IT!
That's it for today!
Remember to stay cute! :)